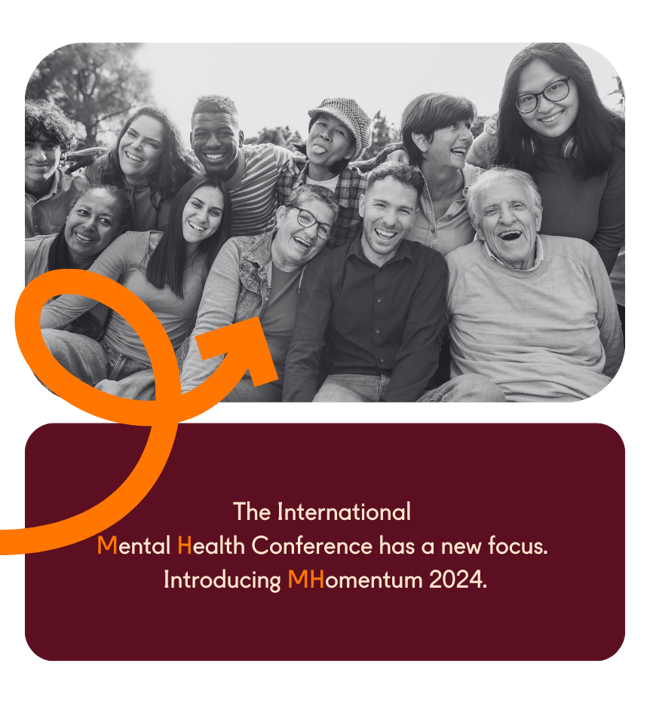 22nd – 24th May, 2024 / Gold Coast – Qld
MHomentum – Mental Health Moving Forward
Pioneering a bold new possibility in the mental health sector.
Next Section
3 days of MHomentum - 100 interactive experiences.
From the International Mental Health Conference comes MHomentum.
Mhomentum is an internationally curated selection of mental health developments, trends, expertise and experiences. We've scoured the world to assemble an international perspective on the future of mental health; what we're doing and where we're heading.
Over your MHomentum experience you'll enjoy a blend of the international, the inspirational and the illuminating. This isn't just another conference - it's a collaboration to help move mental health forward.
Why?
Because the world needs it.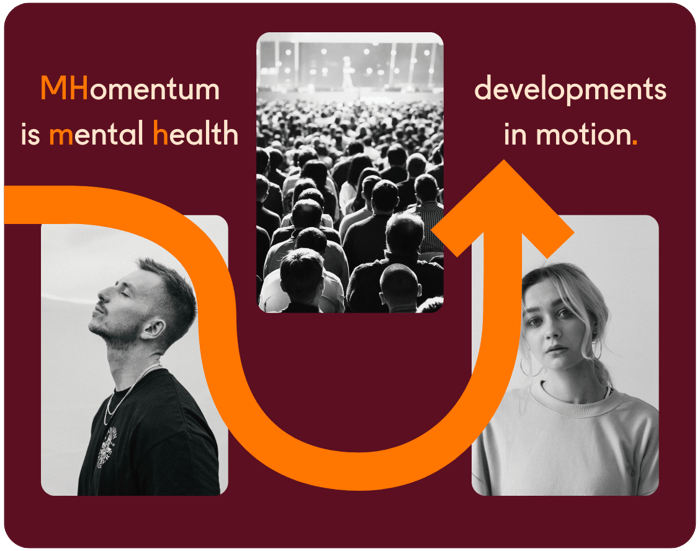 What will you gain from MHomentum?
Does this sound like you?
Is MHomentum for me?
What will I gain from attending MHomentum?
What you'll enjoy at MHomentum
Here's a snapshot of delegates you can connect with at MHomentum
MHomentum brings together both international and Australian mental health professionals, government, peer workers and people with lived experience to progress mental health and wellbeing for people all over the world. Delegates include:
Psychologists
Psychiatrists
Program Managers
Leaders (MD, CEO's etc)
Researchers & Academics
Mental Health Commissioners
Government officials
Counsellors & Consultants
Education professionals
Counsellors, Youth workers and Social workers
Allied Health professionals
Workplace mental health professionals
Community support workers
Peer workers
Yes! MHomentum is your place, if you're looking for…
Honest and brave conversations around what needs to happen to progress mental health forward.
Thoughtful sessions from some of the international mental health sector's leading minds.
A platform to ask the big questions and address the more pressing issues within the sector.
Information on new ideas, holistic treatments, innovations and technologies supporting sector professionals.
A break away from your every-day to focus on the future of the sector.
For international delegates, a trip down under! Come and experience all the Gold Coast has to offer.
Inspiration – Strategies – Connection – Transformation
Connect with your peers across the international mental health community.
Learn new ideas, innovative approaches to treatment, strategies for inter-section collaboration plus so much more.
Walk away inspired by the global mental health community, and your place within it.
You'll have:
A personalised letter of attendance
Over 10 hours towards CPD
Access to the conference app
All the recordings from the keynote sessions and recorded concurrent sessions.
The fun stuff
What you'll enjoy at MHomentum
An exclusive welcome networking function, somewhere iconic and inspiring, with drinks and canapes
A fun carnivale on the evening of day two so you can let your hair down
A 5-star catering package for the entire conference with morning tea, lunch and afternoon tea
Chillout mindfulness zones so you can take time out and reflect on your learning
Introductions to exhibition partners to see what's new and interesting in the sector
The chance to win awesome prizes at the event
Yemi Penn
Azure Antoinette
Andrew J. Greenshaw PhD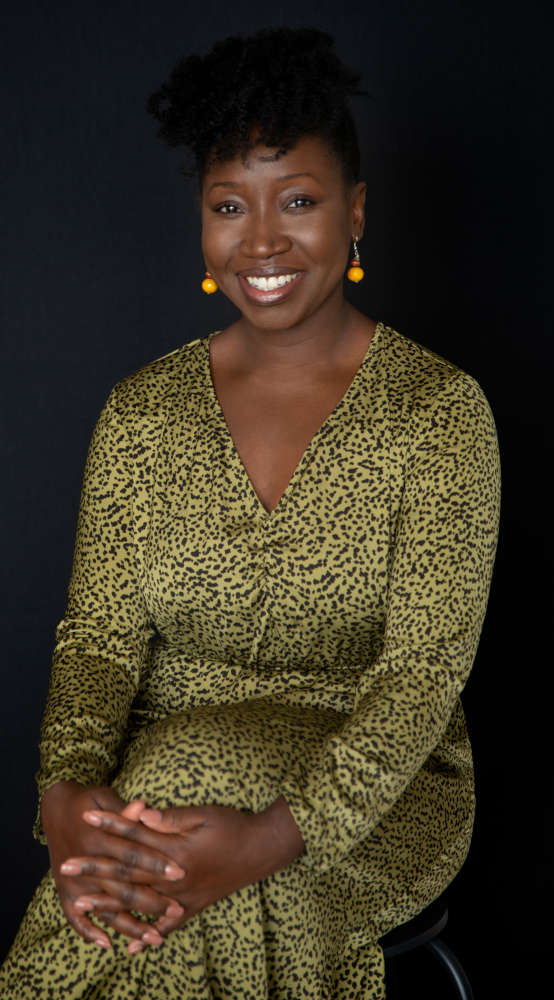 Yemi Penn, Speaker | Researcher | Engineer | Author | Filmmaker
Yemi Penn is a fearless businesswoman and thought leader on creating your own memo, meaning 'she' gets to write the script of her life and encourages others to do the same. An engineer by profession and entrepreneur by passion having run 3 successful businesses in the past. She is now researching the alchemy of transmuting pain to power with a strong desire to learn new ways of being whilst challenging the status quo. Yemi invites the collective to ignite their rebellious curiosity in all aspects of their life, sharing the tools to do just that. More recently Yemi has added documentary producer to her repertoire as she shifts her core life's purpose to raising the vibration of acknowledging and healing our individual and therefore collective trauma, something individuals, communities and organisations alike have experienced over the past couple of years.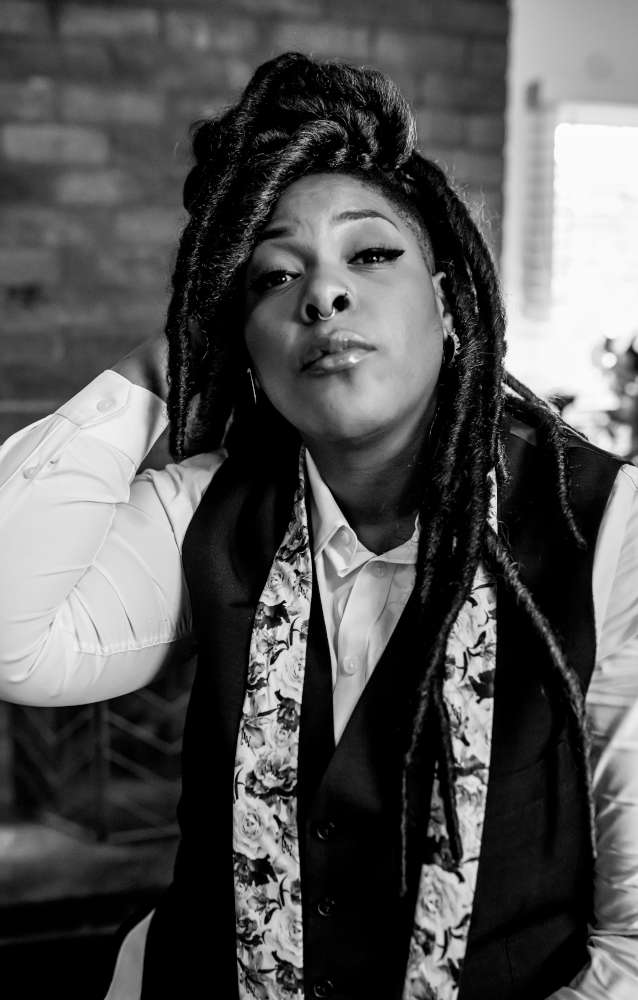 Azure Antoinette
A commissioned poet, actress, TED Speaker, GRAMMY™ Considered recording artist, entrepreneur, and DEI thought leader and corporate advisor. Named the "Maya Angelou of the millennial generation," in the highly acclaimed Forbes Most Powerful Women in the World Issue.
Azure Antoinette is a 13-year survivor of Multiple Sclerosis and has a strong passion for patient advocacy and living well with MS. Amongst her many commitments she has previously served as ambassador and/or spokesperson for Clean & Clear, The GAP, and Beats by Dr. Dre, among others, and commissioned to write for the Girl Scouts of America, Johnson & Johnson, California Arts Council, American Cancer Society's benefit Art 4 Life, The Documentary Group, and many more.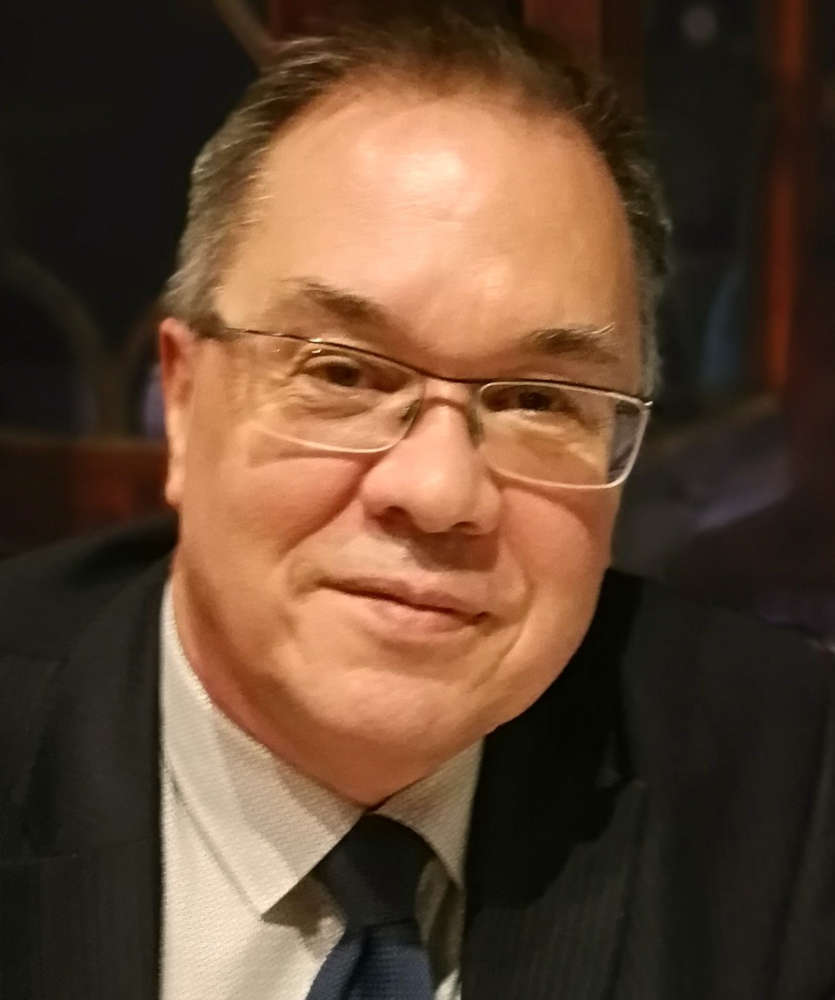 Andrew J. Greenshaw PhD, Professor & Associate Chair of Psychiatry
University of Alberta Professor of Psychiatry and Neuroscience and Fellow of the Royal Society of Arts, trained in Europe and Canada. Fellow of the Canadian College of Neuropsychopharmacology (CCNP), as President from 2000-2002, and the International College of Neuropsychopharmacology (CINP), Andy served as University of Alberta Associate Vice President (Research) and as a member of the Scientific Advisory Board of the CIHR Institute of Neuroscience Mental Health & Addiction. Andy is currently the Board Chair of Mental Health Research Canada and the Board Chair for Our House Addiction Recovery Centre. Andy engages in a broad set of research ranging from neuroscience to policy in mental health, with interests in AI and machine learning applications and e-health. As a founding member of the University of Alberta computational psychiatry group, working closely with members of the Alberta machine intelligence institute, Andy also serves as Scientific Director for the APEC Digital Hub for Mental Health and is a member of the Global Governance Council of eMHIC and an Oversees Director for the Kangning/Wenzhou/MU International Academician Work Station in Wenzhou.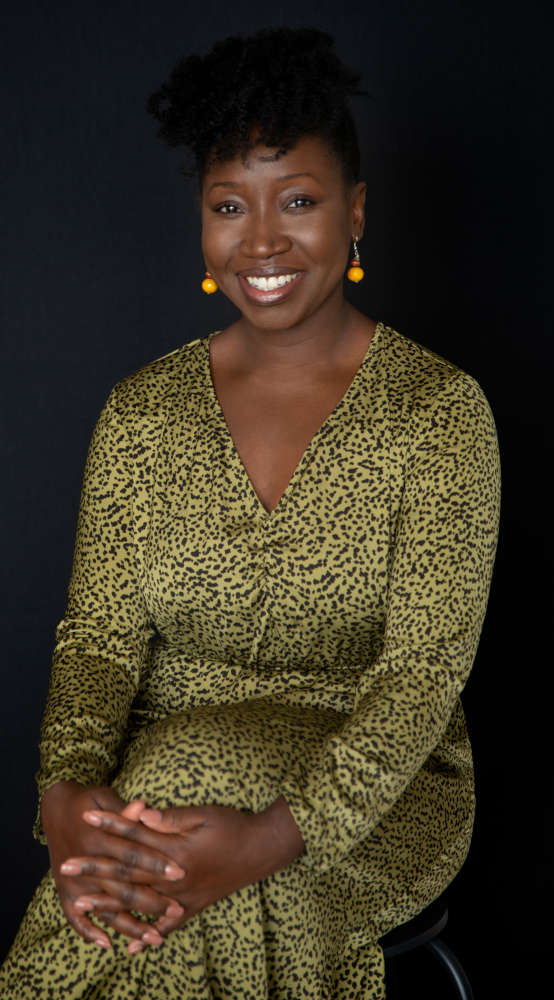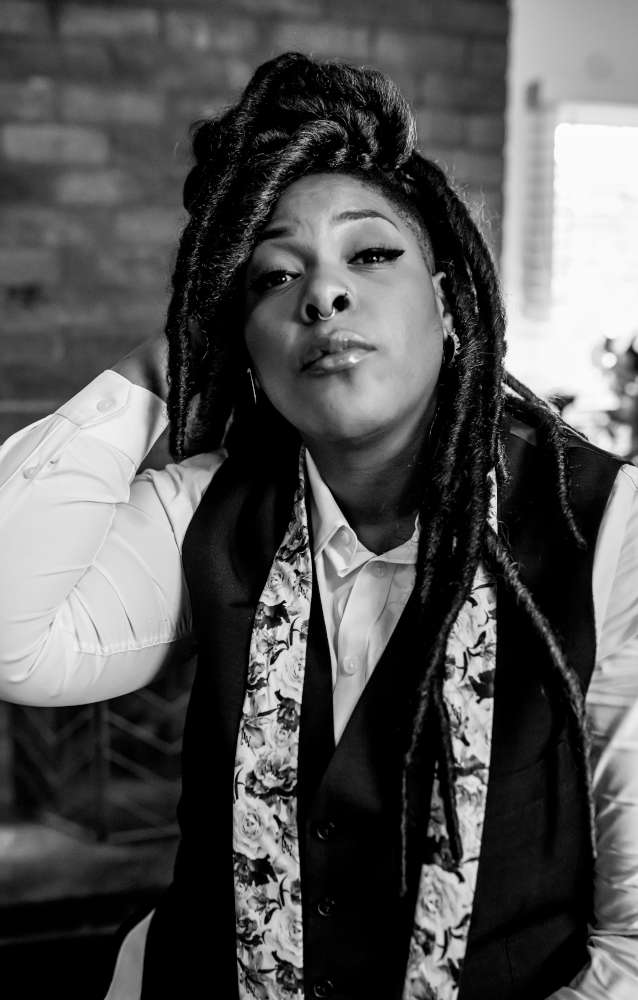 What we'll cover at MHomentum 24
CONFERENCE THEME
MHomentum: Igniting Change for the Mental Health Sector
Embodying Transformation: Industry Leaders and Personal Wellbeing Integrity

Navigating Stakeholder Expectations, Self-Care and Authentic Influence

Practicing what we Preach: Living our values for Personal Wellbeing

Personal Transformation: Cultivating Mind-Body Integration, Mindfulness and Self-Discovery

Fostering Effective Transdisciplinary Practice: Overcoming Challenges, Maximising Benefits, and Leading Cross-disciplinary Teams

Beyond Symptoms: Embracing Lived Experience and the Journey to Recovery

Embracing Holistic Care: Contextual Assessment and Mind-Body Healing Connections

Amplifying People: Educating, Engaging and Collaboratively Planning for Optimal Treatment Outcomes

Beyond resilience: Acknowledging Socio-economic Impacts and Supporting Post Traumatic Growth

Cultivating Lived Experience Leadership: Transitioning from Personal Journey to Professional Expertise

Breaking Silos: Developing Leadership and Strategic Collaboration in Mental Health

Leadership Development, Education and Training

Fostering Collaborative Research and Data for practical application

Driving Integrated Care and Real-Life Collaborative Achievements




International Case Studies; Global Collaborations and Service Integration

Successful Partnerships for better outcomes

Evaluating the Efficacy of Mental Health Initiatives: Strategies and Insights for Assessing Program Impact

Innovation Processes: Building Collaboration within Complex Systems through Design Thinking

Fostering Innovative Services through Public-Private Collaborations in Funding

Transformative Trends in Digital Therapeutics, Telehealth Innovations and AI-Powered Support

Neuroscience and Mental Health Innovations

Innovated Advancements in Early Intervention, Prevention and Innovative Methods of Practice

Community-Based Innovations: Grassroots Solutions for Wellness

Ethical Considerations and Evidence Building in Mental Health Innovation

Cultivating Cultural Strength

Cultural Resilience and Mental Wellness: Indigenous Insights from Land, Spirituality and Storytelling

Community/Family/Whānau Led Cultural Mental Health Initiatives and Strategies

Indigenous Youth Empowerment and Mental Health Advocacy

Lessons and Insights from Cultures across the Globe

CALD, LGBTQIA+, Disability and marginalised communities

Promoting Inclusive Mental Health: Amplifying CALD, LGBTQIA+ and People Living with Disabilities

Intersectionality and Mental Health: Understanding Overlapping Identities and Challenges

Striving for Equity: Community-Led Support and Education

Connecting Hearts and Minds: Harnessing Peer-to-Peer Networks and Youth Led Peer Support

Unleashing the Power of Shared Experience

Peer and Lived Experience Led innovations, initiatives, services and acute alternatives

Youth-Led Advocacy for Inclusivity and Change

Measuring the Ripple Effect: Assessing the Long-Term Impact of Peer-to-Peer Support

Creativity and Expression for Youth and Peer Support: Art, Music and Writing as Healing Practices

The Media's and Social Media's Role for Change in the Digital Age

Media and Social Media's Portrayals of Mental Health: Unpacking Stereotypes and Myths

Social Media Communities and Peer Connection for Reducing Prejudice and Discrimination and Promoting Positive Messaging

Media as Partners not enemies - Responsible Media Engagement for Policy Change and Ethical Reporting

Edu-tainment, the power of utilising the Arts as a vehicle for societal behaviour, and Mental Health system change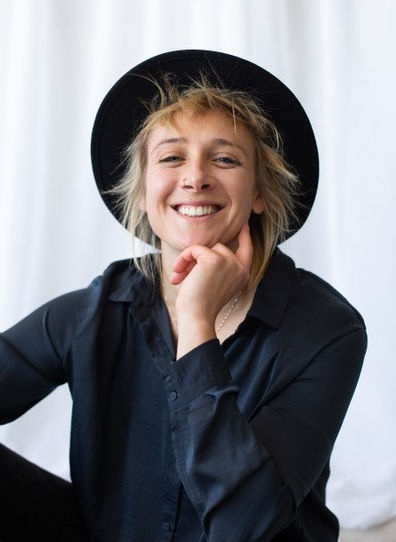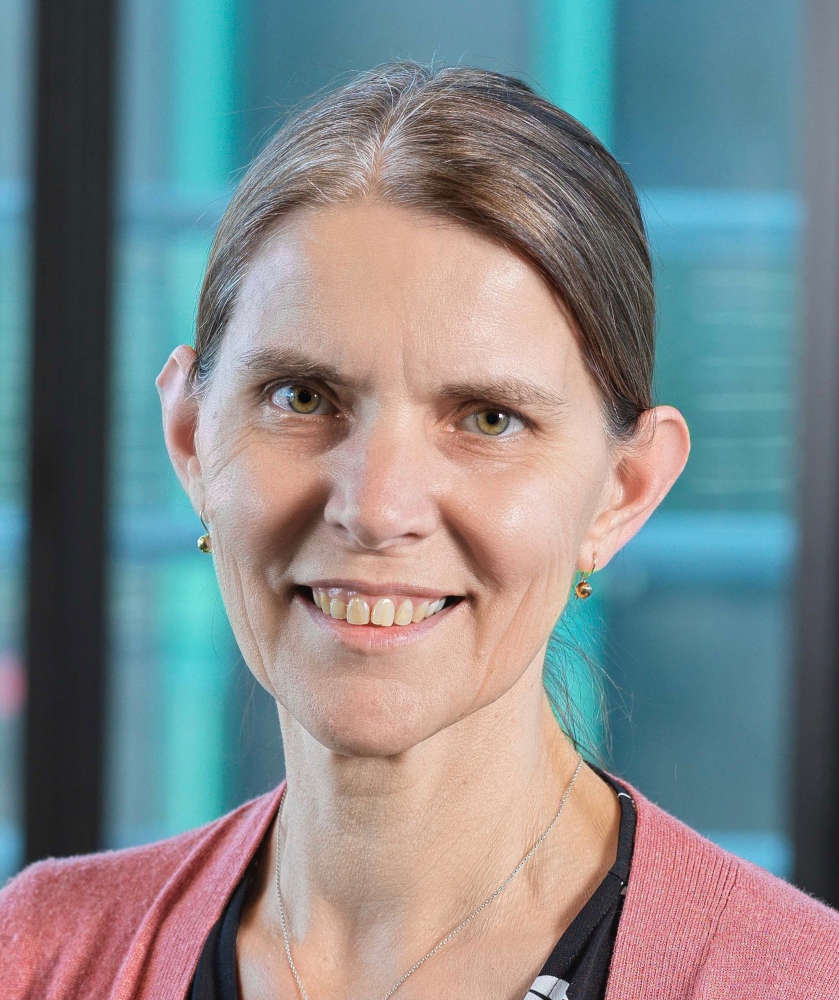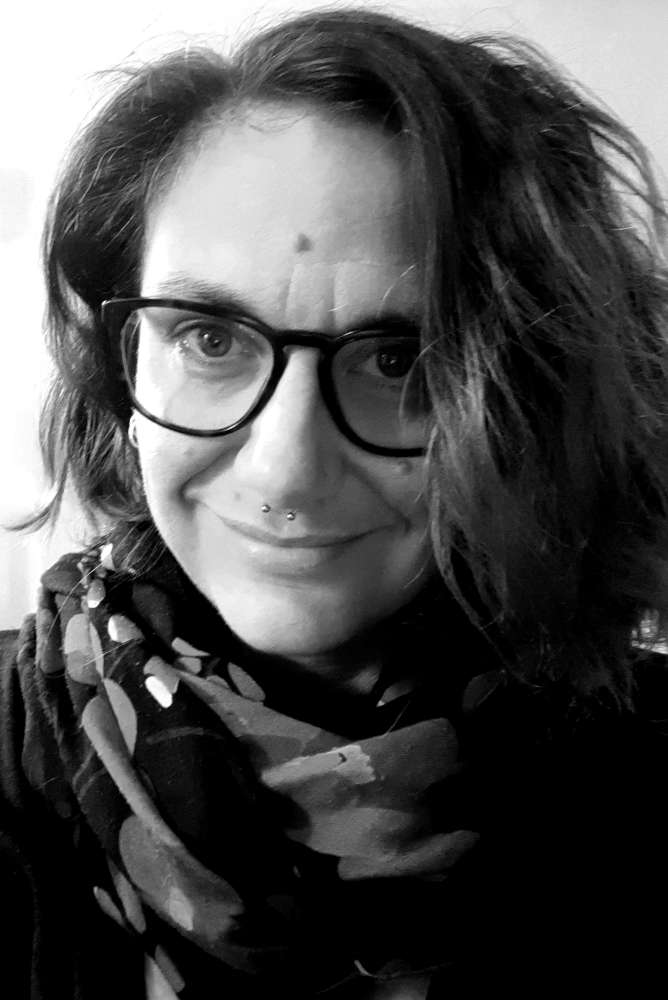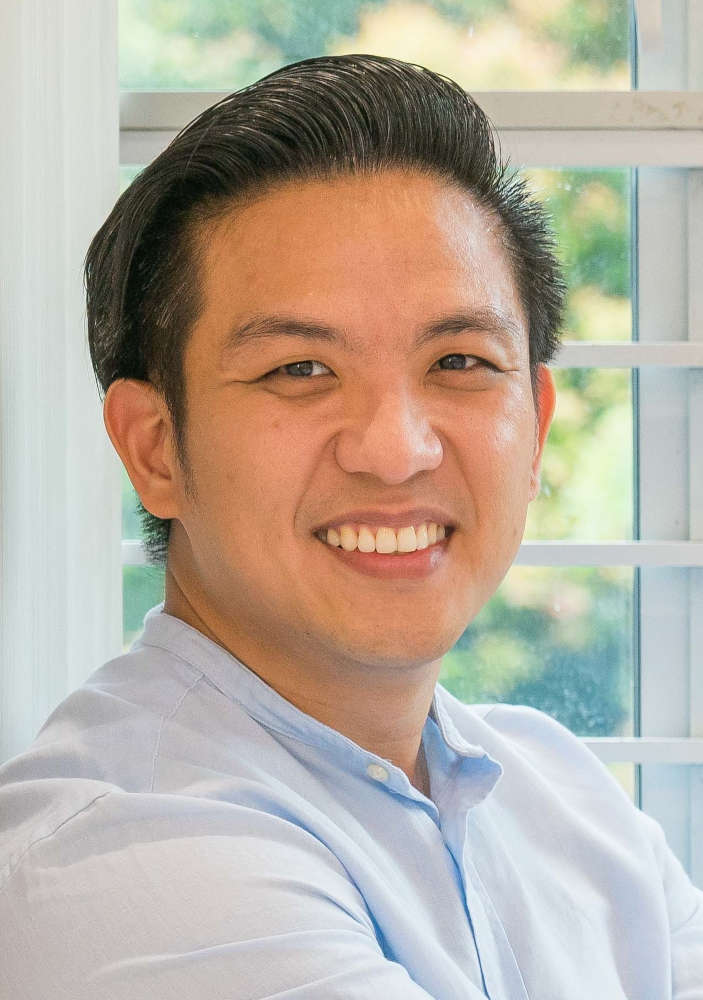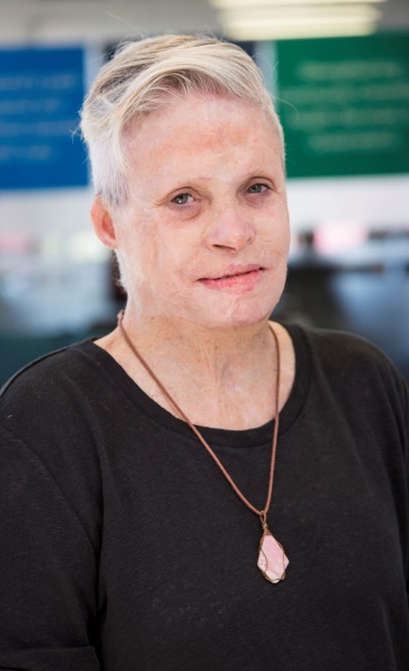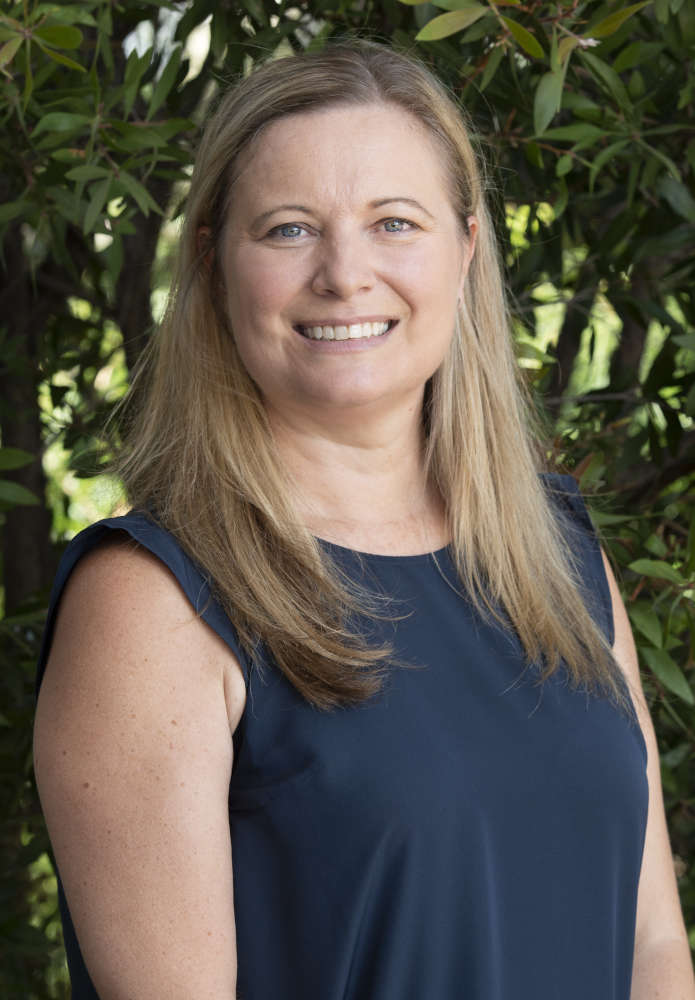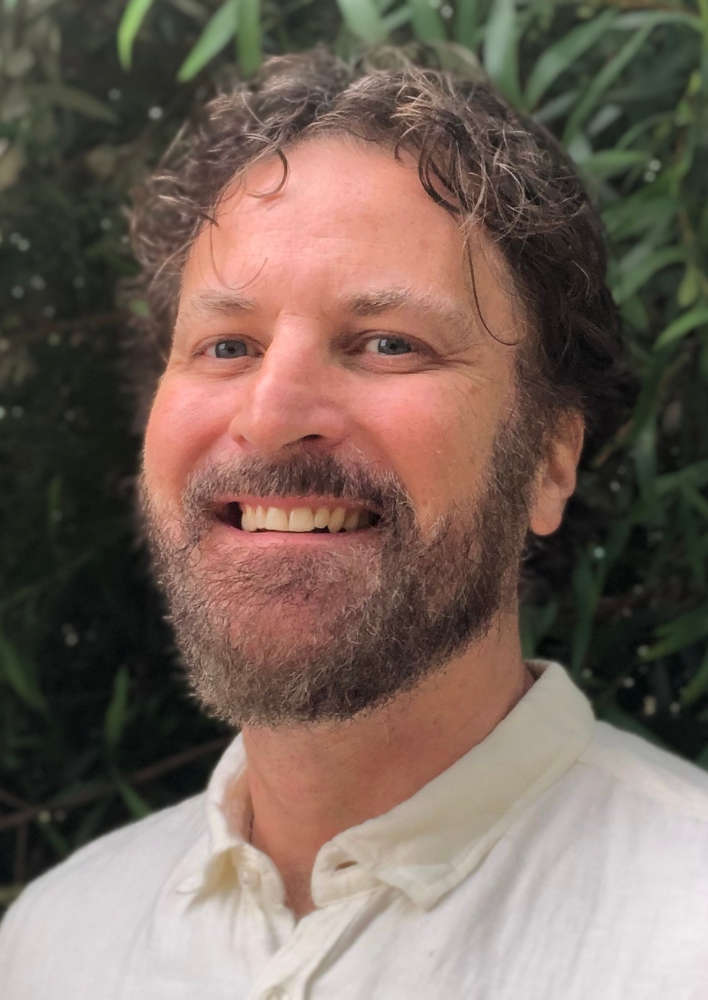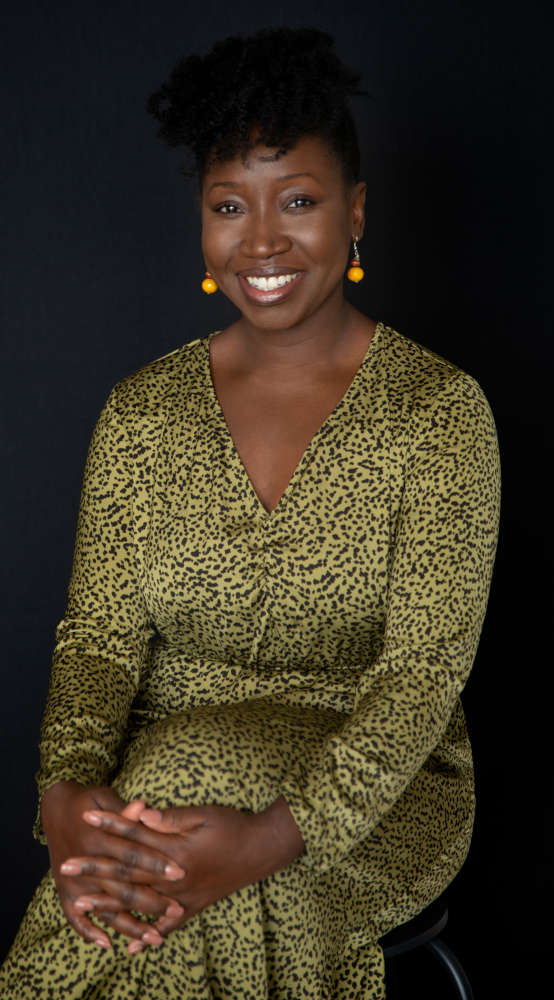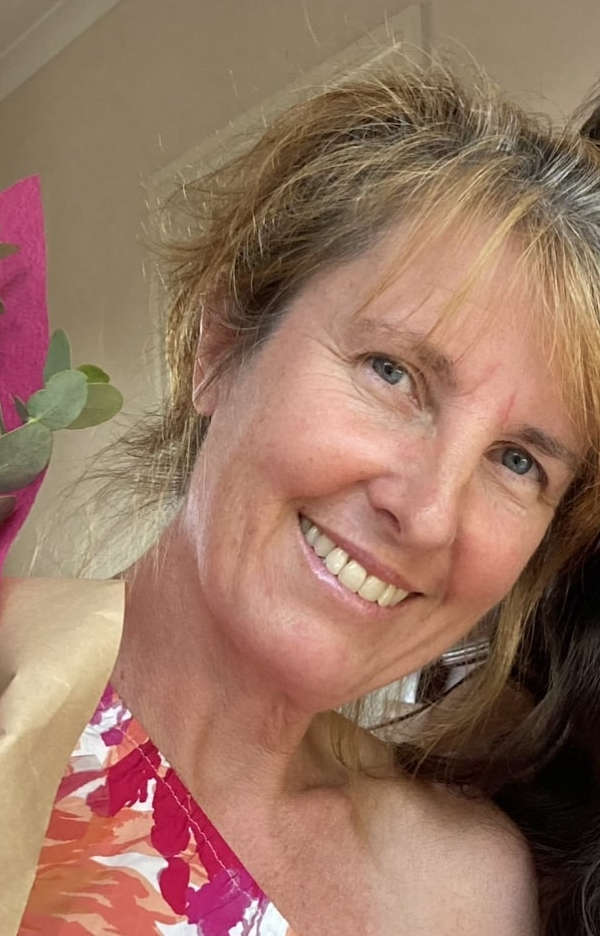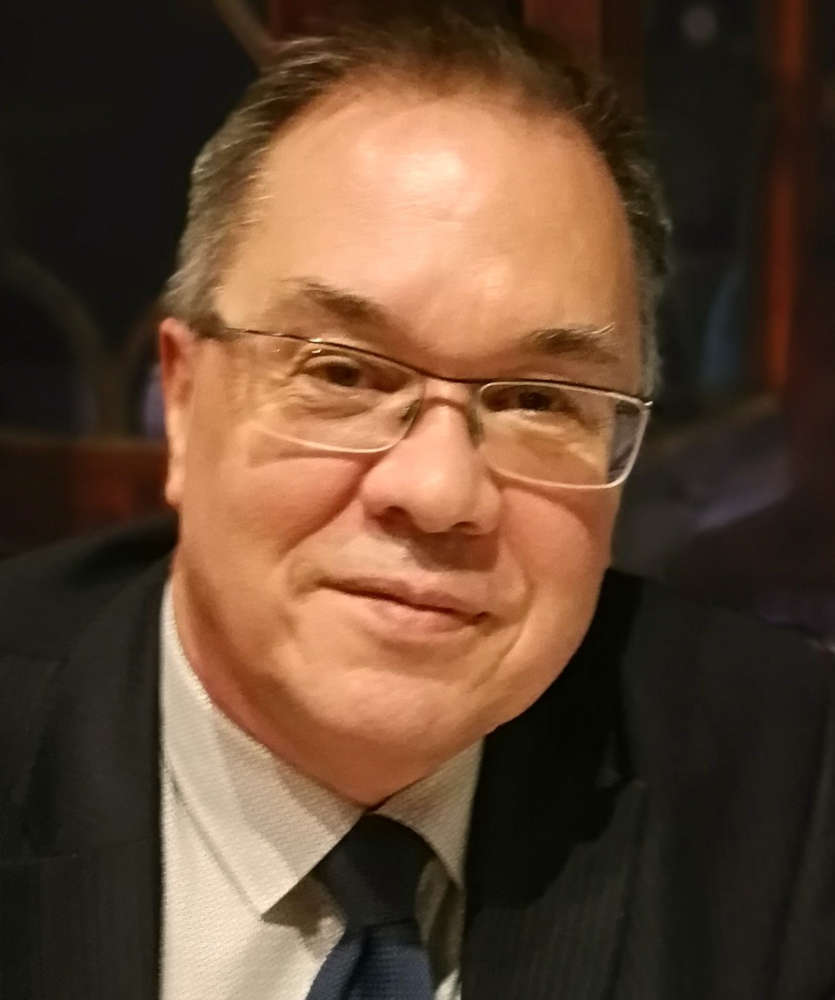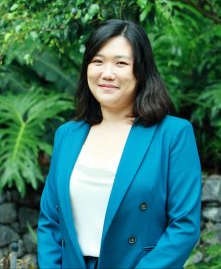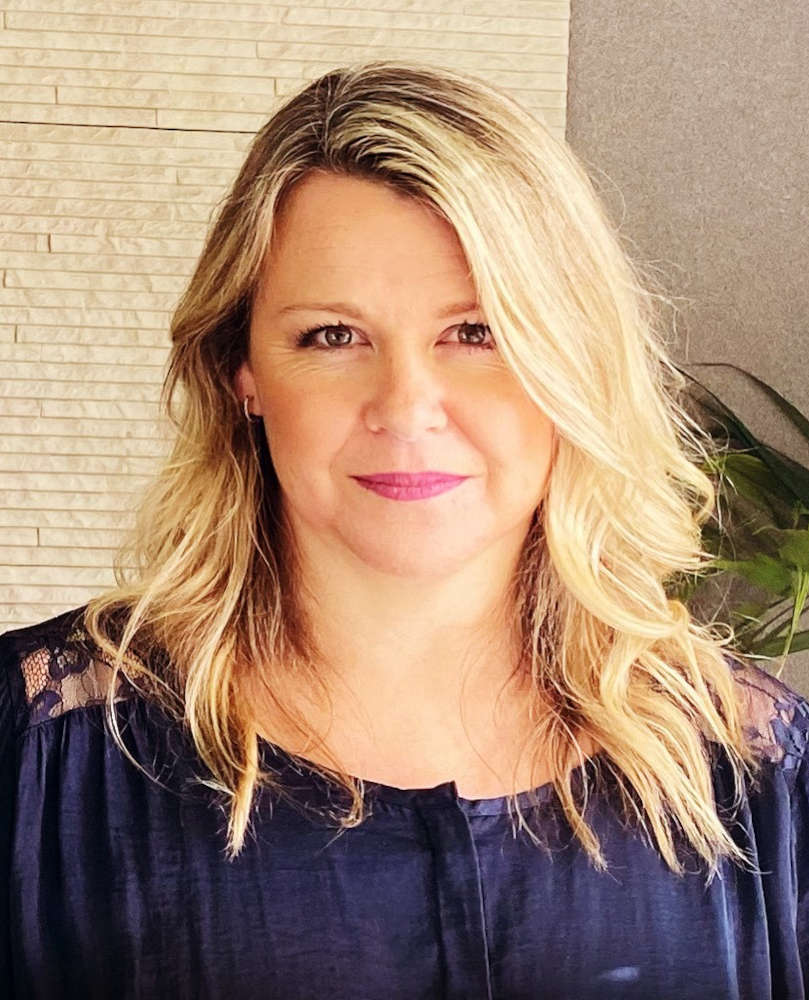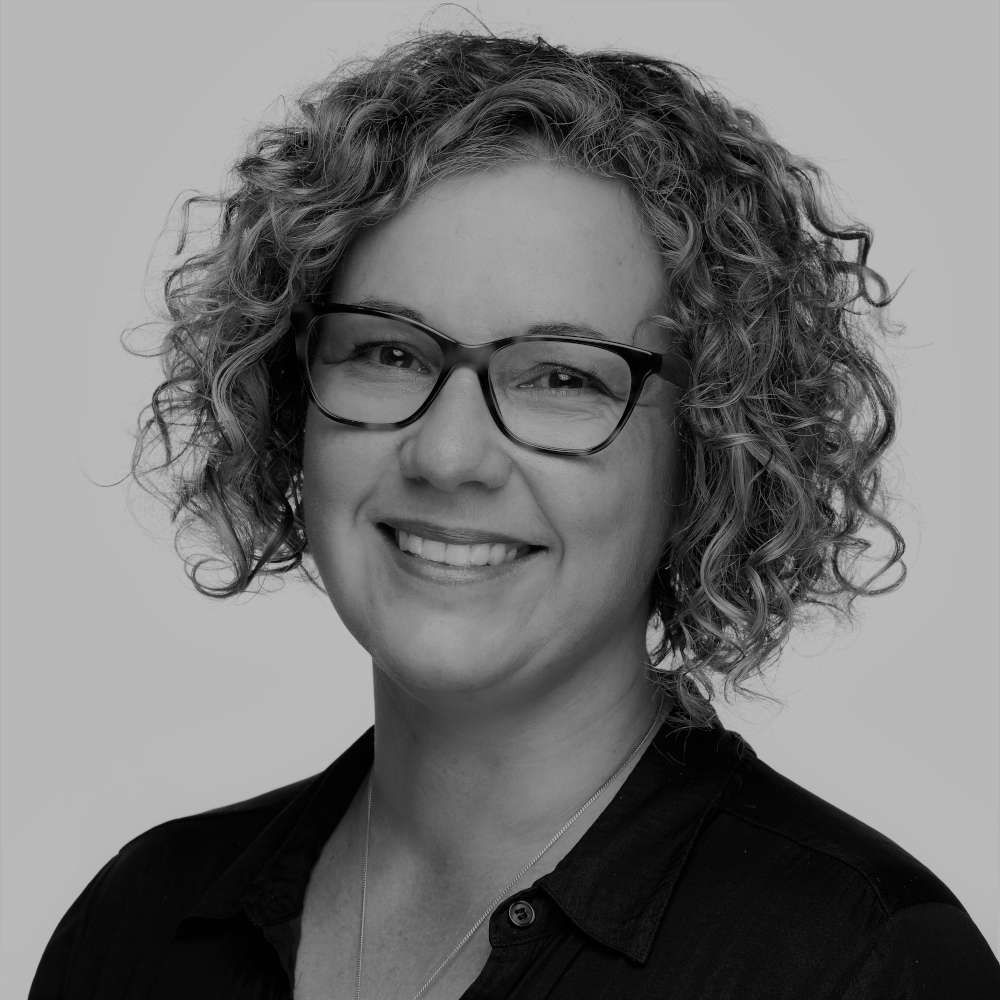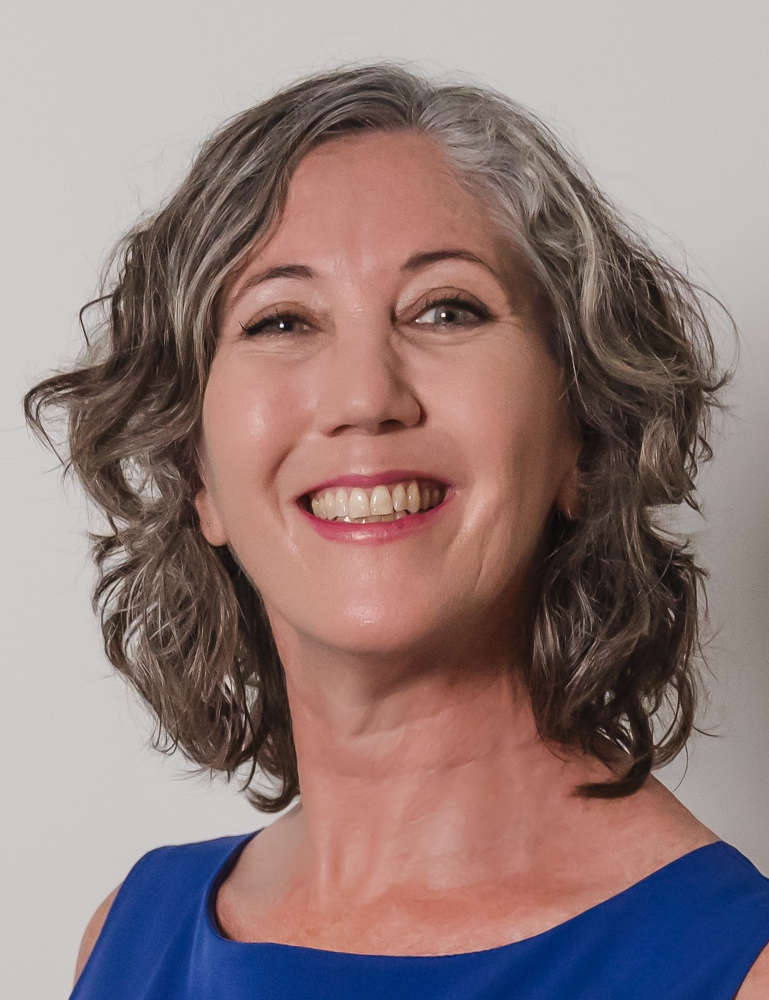 Registrations will open 1 February 2024
Register your interest to attend MHomentum 2024
Be part of this bold mental health event.
Where It's Happening
Venue & Accommodation
Wednesday, 22nd May to Friday, 24th May 2024
Accommodation is optional and can be booked during registration.

| | |
| --- | --- |
| Run of House Room | $240.00 |
| Run of House Room with Breakfast for One | $270.00 |
| Run of House Room with Breakfast for Two | $300.00 |
| Spa Suite (on request basis only) | $340.00 |
| Spa Suite with Breakfast for One | $370.00 |
| Spa Suite with Breakfast for Two | $400.00 |
MHomentum 2024 will be held at:
RACV Royal Pines Resort Gold Coast