MHomentum Partnership Opportunities
Partner with MHomentum
Join 500+ International Mental Health Professionals at MHomentum
Partnership Opportunities
Partner with MHomentum and you can…
Showcase your brand and services to a new market of potential customers before, during and after the event.
Tailored solutions to help your brand increase its exposure to potential customers before, during and after MHomentum.
Network with over 500+ professionals within the international mental health space.
Connect with the very community your company serves.
Connect with the international mental health professionals, leaders and supporting service providers.
See how vast and varied our incredible sector is!
Stay up to date with the changing tide of the international mental health sector.
Tune in and listen to the community your company serves. Understand their motivations and concerns, tap into your brand's audience like never before.
Next Section
Who joins us at MHomentum?
Who are our delegates?
Psychologists
Psychiatrists
Program Managers
Leaders (MD, CEO's etc)
Researchers & Academics
Mental Health Commissioners
Government officials
Counsellors & Consultants
Education professionals
Counsellors, Youth workers and Social workers
Allied Health professionals
Workplace mental health professionals
Community support workers
Peer support workers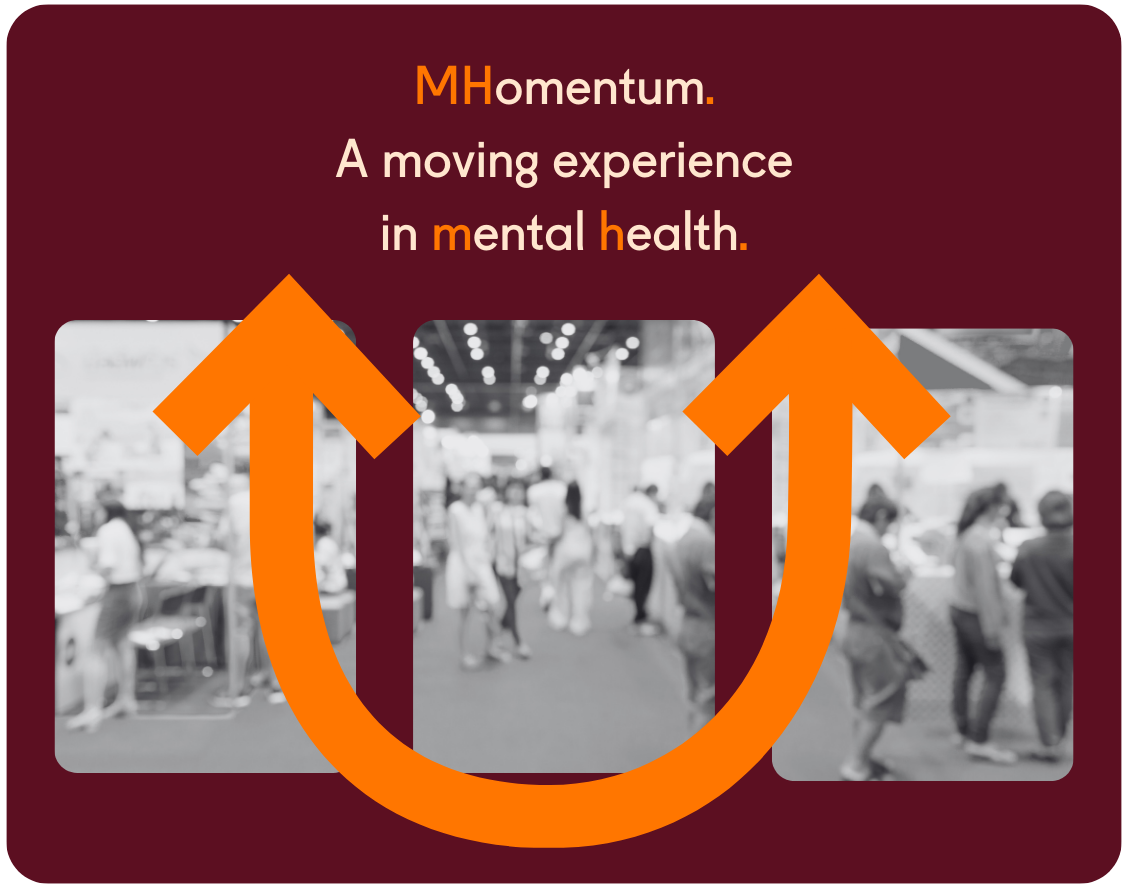 Partnership Opportunities
Packages designed with activation and engagement activities to promote high foot traffic to your booth and also high brand visibility across the event.
Join 40+ exciting and innovating exhibitors on a bustling trade floor. The best way to showcase your services to attending delegates.
Laynard branding is a great way to stand out with all delegates.
The wellness zone is an area designed for delegates to relax, take a breather from the presentations and have some time out and time to themselves. The wellness zone area will have seating areas, fresh fruit, seated massage tables and massage therapists, providing neck, head and shoulder massages.